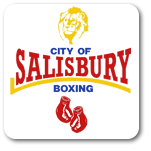 Fully equipped
and qualified trainers
I've never boxed before - is this a problem?
Not at all. Our structured juniors and seniors sessions are for all abilities, everyone is welcome.
I'm not sure if I'm fit enough, and worried I won't be able to keep up!
Don't fret. We all have differing levels of fitness, and have come from different areas of experience / inexperience. It doesn't matter where you start, what matters is where you're willing to go - the sessions can be as easy or as hard as you want them to be! We are a supportive, inclusive club where everyone is willing to help each other out. If you have a goal, let us know - together we will help you get there!
I like the idea of boxing for fitness, but I don't want to fight anyone...
That's fine. The majority of members come along for the fitness / social aspect of boxing, only a small number of people actually go on to fight for the club in competitions, and they only do that because they want to.
If I'm not fighting anyone, what will I actually be doing?
Whilst those training for competitions will usually have the lions' share of ring time, a typical session for the rest of us would include warming up with stretches, skipping and shadow boxing, followed by a group work out (usually a series of short abs exercises or similar). The middle of the session will revolve around bag and / or pad work, followed by a short but sweet circuits session and a cool down to round the evening off.
I am interested in fighting competitively at some point - can I do that through the club?
We regularly submit competitors for bouts through England Boxing Western Counties at both junior and senior level - if this is something you'd be interested in finding out more about, come and speak to our coaches and our more experienced boxers for further information.
Am I a junior or a senior?
Juniors are aged 9 - 17, and they train on Tuesdays and Thursdays 18:00 - 19:00.
PLEASE NOTE: We are currently at capacity for our Juniors sessions. To join our waiting list, please e-mail pascalle@salisburycityboxingclub.co.uk with your / your child's name and contact details. Once space becomes available, we will be in touch to let you know when you can come along to your first session.
Seniors are aged 18+, and they train on Tuesdays and Thursdays 20:00 - 22:00.
Can women join your club?
A question that, bafflingly, gets asked a lot. YES, of course! Any club that doesn't "allow" women needs to take a good hard look at themselves. Juniors and Seniors welcome.
Will I need to buy lots of expensive kit / equipment?
For your first sessions, we will have gloves / skipping ropes etc that you can borrow at the club. At some point, if you're interested in keeping it up, you will probably want to invest in your own gloves and wraps - but these do not need to cost the earth. Speak to the coaches or other boxers if you're in the market for some gear and they can offer you advice on glove weights, brands, and where to go to look at buying some. We have an array of equipment at the club including bags, focus mitts, medicine balls, weights, TRX, abs wheels, skipping ropes and loads more, plus a range of gym equipment.
I'm coming along to my first session. What do I need to do / bring?
Juniors: at the moment, due to their popularity, we are at capacity for our Juniors sessions, so the first thing to do is get in touch with Pascalle and get your name on the waiting list. Once space becomes available, she will be in touch to let you know when you can come along to your first session. All you would need to bring is yourself, a bottle of water, and a small towel. You should wear whatever you feel comfortable exercising in, and normal trainers are fine. The first session is free, from there it is £2 a session on a pay-as-you-go basis.
Seniors: we do currently have space for new seniors, so give us a heads up that you're thinking of coming down by dropping Pascalle an e-mail and then come along on a Tuesday or Thursday night. As above, it is important that you bring along a bottle of water and a towel, and just wear whatever you feel comfortable exercising in. The first session is free, and from there is is £4 a session, pay-as-you-go.
Do I have to attend both nights a week, or can I just come to either Tuesdays or Thursdays?
Our pay-as-you-go system allows you to train as much or as little as you like, providing total flexibility around your other commitments. Many people attend both sessions every week, whilst others will try and come just on Tuesdays or Thursdays, but it really is down to you and what you've got on in any given week.
I still have unanswered questions...
Please get in touch with us using our Contact Us page. We can't always answer first time due to work and other commitments, but please leave a message or e-mail us and we can come back to you when we're free.